Huge investment in new Brisbane Roll forming plant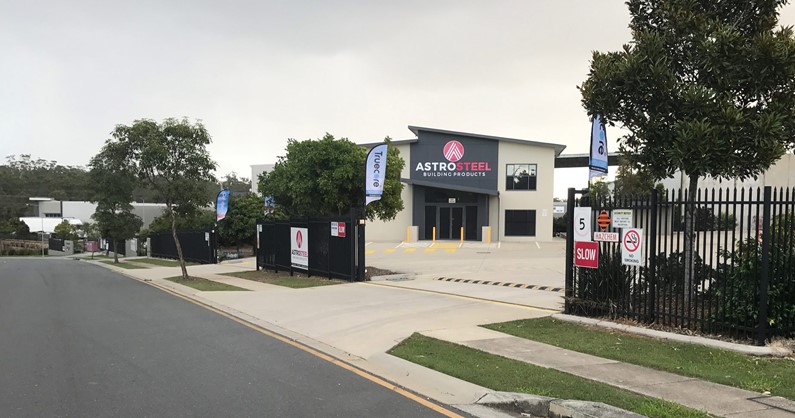 The partners of Bundaberg based McHughs Steel, have recently made a substantial financial commitment to provide steel and shed customers in South East Queensland and northern NSW with the same first class service being offered to customers in North Queensland. The new entity, known as 'Astro Steel Building Products' will operate from 12-18 Link Drive, Yatala. The new business is close to the M1 giving it easy access to routes south and to the west. Expectations are that within two years the Yatala factory will supply customers as far south as Coffs Harbour in NSW and as far west as Roma in Central Queensland.
State of the art machinery has been purchased to ensure reliable accurate and high-quality products every single time. Using our own trucks means that we are not relying on a third party to deliver our customers products to site or to their depot. Astro has employed skilled local personnel, with local customer knowledge to manage and operate the factory.
An official opening ceremony has been scheduled for mid-September.